Welcome ES Collection, Addicted and AD Fetish!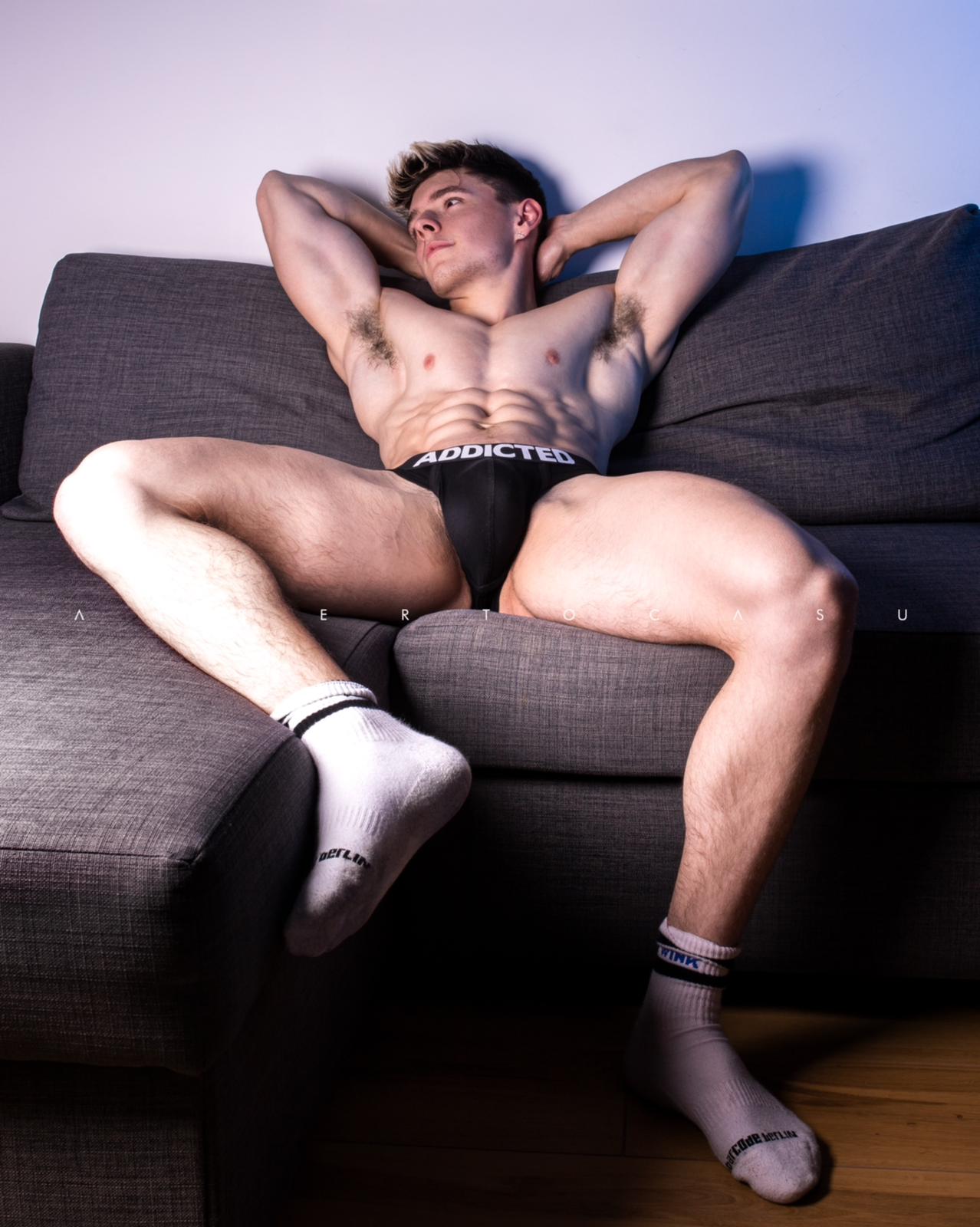 Gear Leather & Fetish is excited to welcome to the store three new exclusive labels: ES Collection, Addicted and AD Fetish. Direct from Barcelona, they add new European flavor to our existing stylish American brands.
Our new collection of tees, tanks, shorts, swimwear and underwear has military, nautical, sporty and (of course) fetish influences, along with tons of color. You're gonna love it
[/et_pb_column][/et_pb_row][/et_pb_section]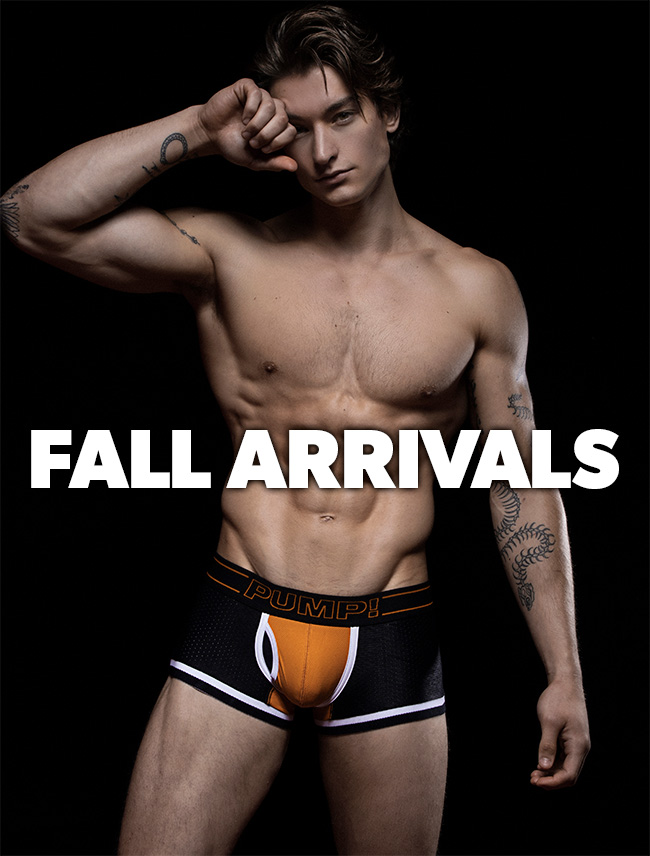 Fall has arrived at Gear! We always get lots of new merchandise every Fall, but this year is extra special. We've got more of your favorite gear than ever before. In fact, we've never had more stuff in the store, ever! Don't miss out on these great new styles from...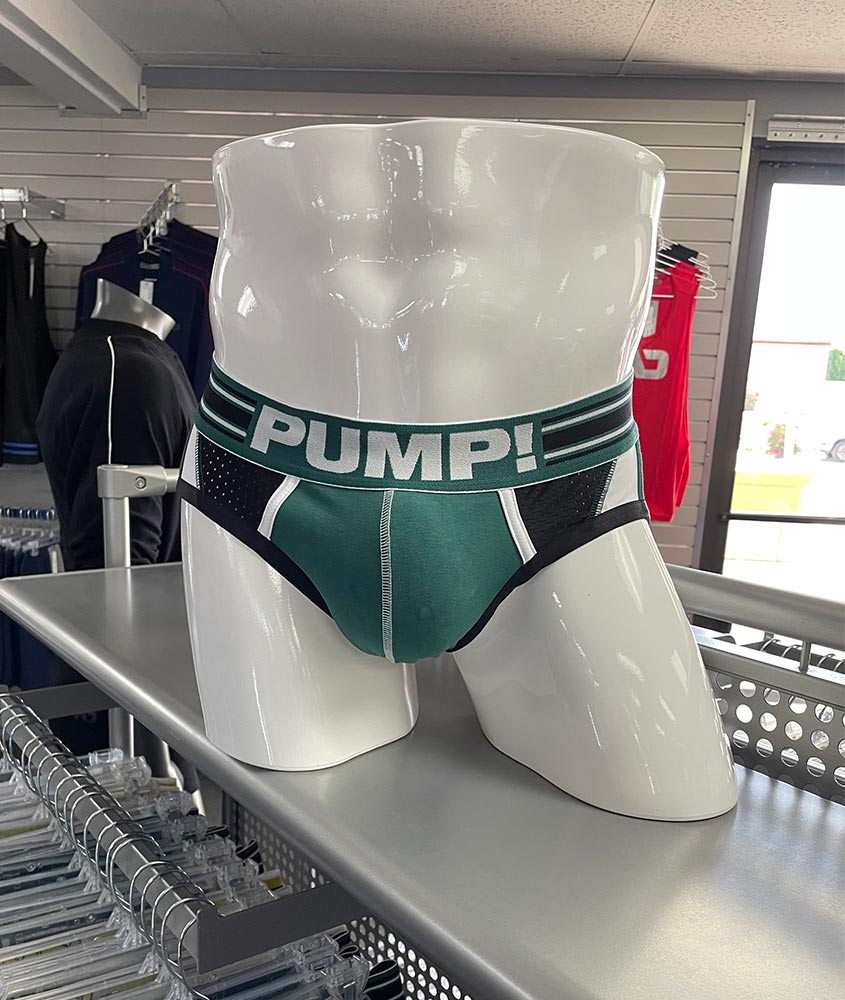 Introducing Our Newest Brand! We're so excited to welcome our newest exclusive brand, PUMP! underwear! Founded in 2009 with brand headquarters in Montreal, Canada, PUMP! underwear combines a sense of sport with fun fashion trends and daring ideas.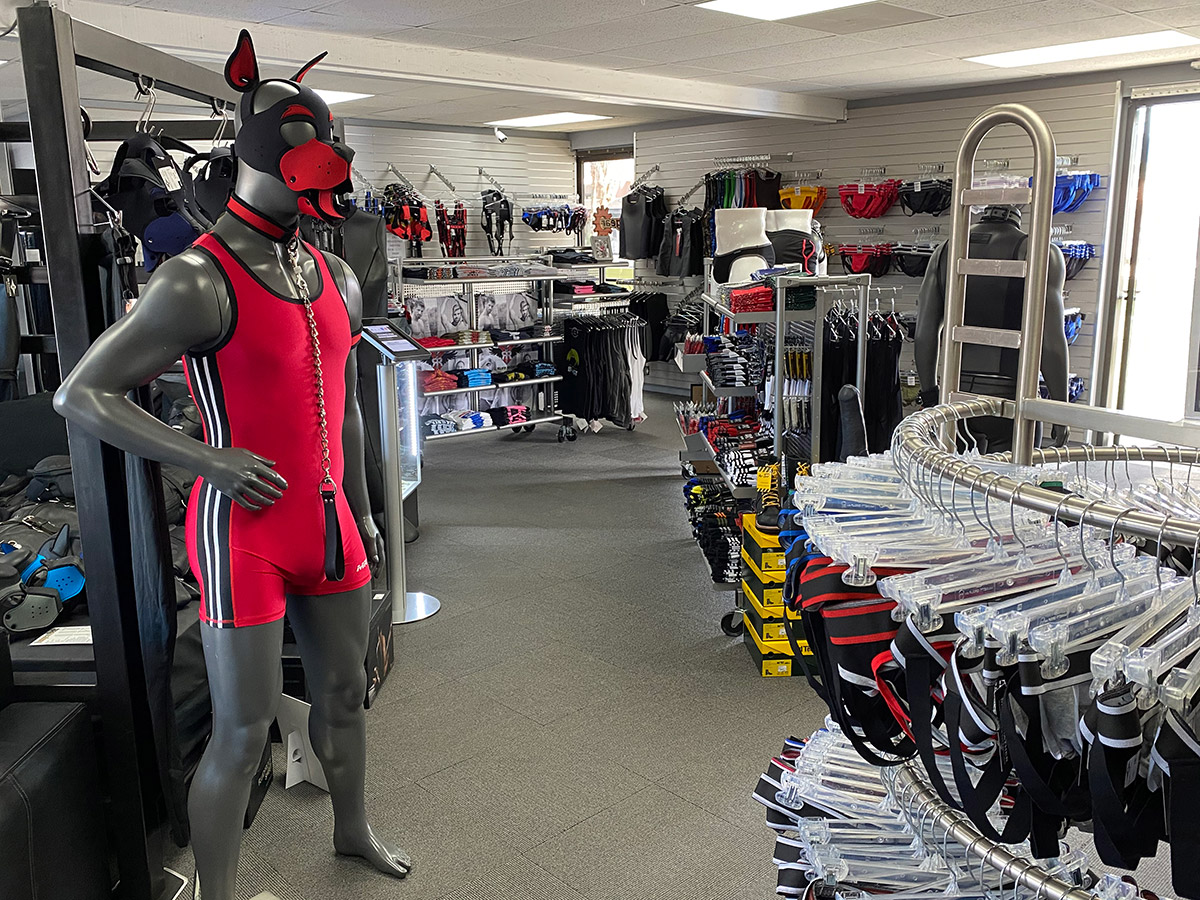 Here is a photo gallery of the store that was taken in 2020 while we, like all non-essential businesses, were shuttered due to COVID.