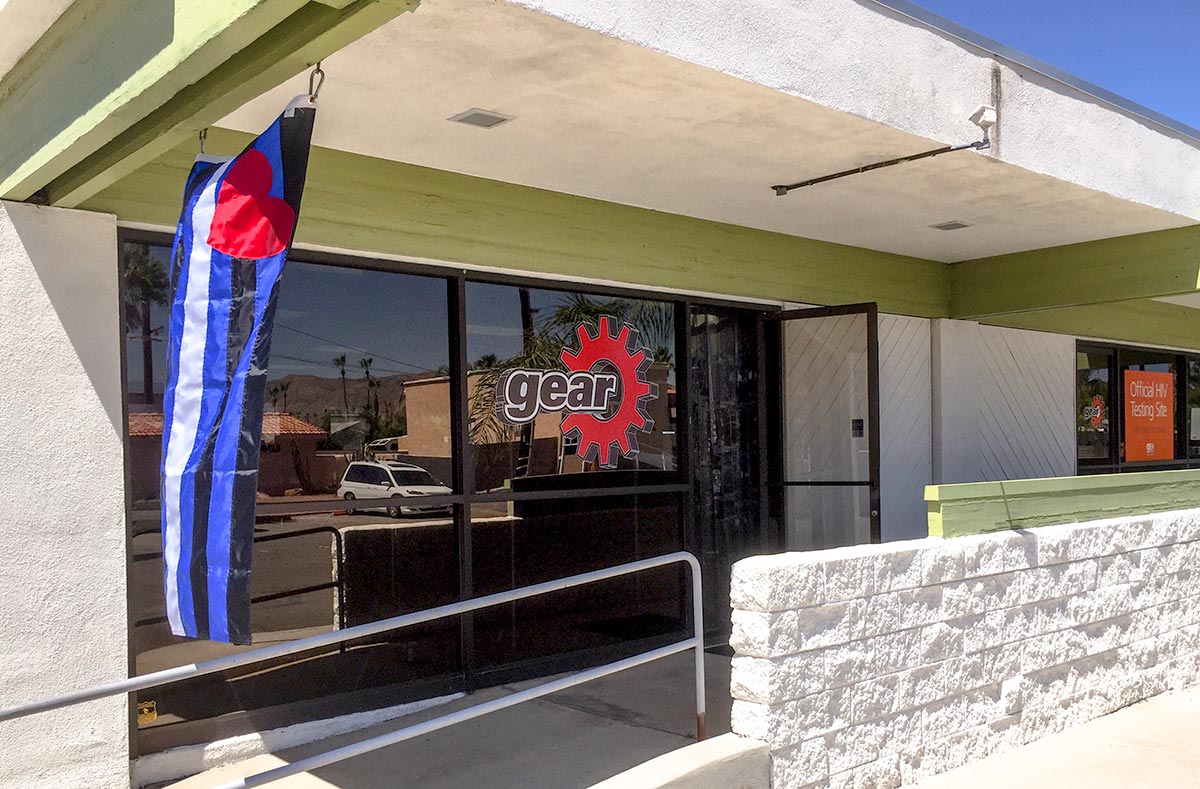 About Our Retail Store
We've always been passionate about great gear. Whether it's the stuff you wear to flag your fetish or the toys and equipment you play with, great gear makes sex better. And great sex makes your life better.
In 2005, we opened our retail showroom to share our passion for great gear with the world.  Our beautiful, light-filled shopping environment, outstanding service and exceptional curated collection of quality fetish products quickly earned us widespread customer and industry acclaim.
Our inventory includes over 2500 square feet of leather and neoprene clothing and accessories, BDSM gear, boots, briefs, jocks, socks, tees, gym wear, toys, and even playroom equipment.
Everything we carry is chosen from among the world's finest makers. It's stuff we personally use, so we know it's great! Our brands include:
665
SquarePegToys
Brutus
ES Collection
Timoteo
Sport Fucker
PaddleDaddy
Elbow Grease
Colt
Bathmate
Code 22
Bator Balm
Nasty Pig
Oxballs
Celllblock 13
Addicted
Bike
Sheets of San Francisco
Fun Factory
LA Pump
DungeonBeds
ElectraStim
Locker Gear
Mr. S Leather
Hankey's Toys
Pump!
AD Fetish
The Ruff Rider
Boneyard
FleshJack
LeatherStock
Tantus
Topped Toys
Mr. Riegillio
And since everything goes better with a lot of lube, you can slick it up with the widest variety of specialty lubricants (at the best prices!) anywhere.
Drop by and visit. We promise a warm welcome and a fun experience. You may even learn a thing or two!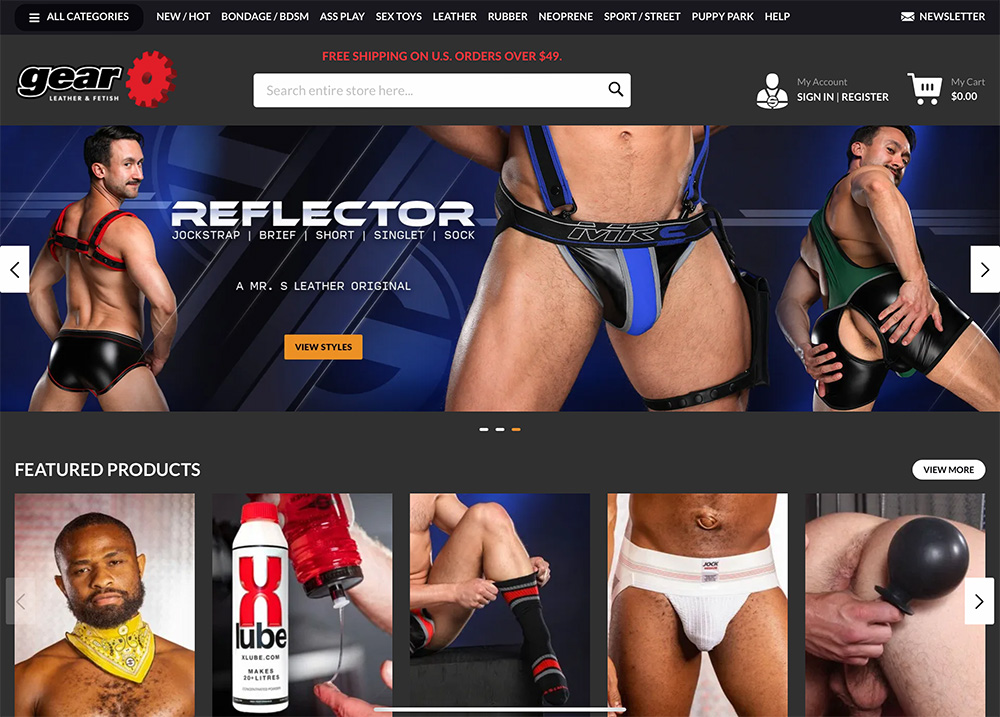 About Our Online Store – Powered by Mr. S
Even with 2500 square feet of showroom space, we still can't fit all the gear we love. That's why we've teamed up with Mr. S Leather to offer you the best online store on the planet.
Mr. S Leather is home to the biggest and best selection of kink gear you'll find anywhere. And they've been perfecting their craft of exceptional bondage gear and clothing since 1979.
Every stitch, rivet and snap on their bondage, leather, neoprene and rubber gear is a work of art. And like us, they also work with the best names in the fetish and sex toy business so they can bring you the hottest stuff on the market.
When you shop with us online, Mr. S will process and fulfill your order on our behalf. Together, we'll offer you extraordinary gear, unsurpassed service and an outstanding shopping experience.
Some lines that we carry in our retail store are exclusive to Palm Springs, so if you don't see them in the online store, just ask! We'll be happy to help.