Great Gear Makes Life Great!
That's why we carry only the finest quality leather and fetish goods, gym clothes, underwear, toys and furnishings, all designed to get you off and make you look good while you're doing it.
Everything we sell is crafted by other guys who play hard, just like you. It's stuff we love because it's stuff we use. And it's the reason that we're Palm Springs' favorite gay store.
Visit our retail store for exclusive, curated collections from these outstanding brands—and more!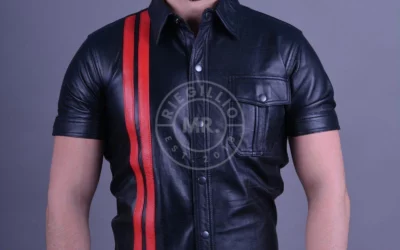 We're proud to announce our newest line of leather goods direct from Amsterdam, Mr. Riegillio. Launched in 2018 and rising to prominence at Belgium's world-famous Darklands Festival, Mr. Riegillio's vision is to create a fetish clothing brand that blurs the lines...
We're located at 650 East Sunny Dunes Road in Palm Springs, just steps away from the famous Warm Sands Resort District, the Tool Shed and Townie Bagels.