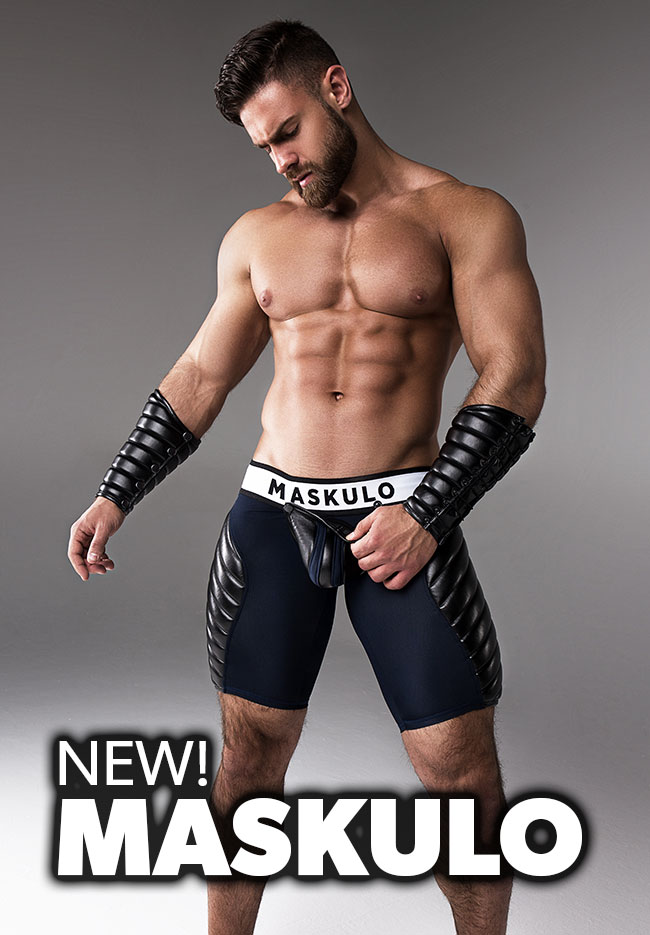 Maskulo is Masculinity Exposed.
Now exclusively in the Desert at Gear, the international Russian sensation, Maskulo.
Maskulo's brand philosophy is Masculinity Exposed. It means that their fetish stuff — whether it's made of shiny neoprene, stretchy lycra, latex or spandex — makes any man feel sexy and attractive.
Maskulo creates clothes that highlight all the right spots to increase your sex appeal. Their neatly handcrafted leggings, wrestling singlets, shorts, T-shirts, tank tops, jockstraps, boxer briefs and accessories are made of the best materials with passion for and attention to kinky details.
Plus, the firm is a Russian human rights supportive company. A part of their profits is donated to democracy and human rights organizations in Russia.
Get your Maskulo in our Palm Springs retail store or online.